Garage Door Openers
Back To Our Services
Just imagine what it would be like to lift and lower the overhead garage door manually every day. Gladly, this hard task was eliminated with the invention of the opener many years ago. Now practically all overhead doors come equipped with this device. As an owner, you should be well aware of its parts and of the issues that can affect it.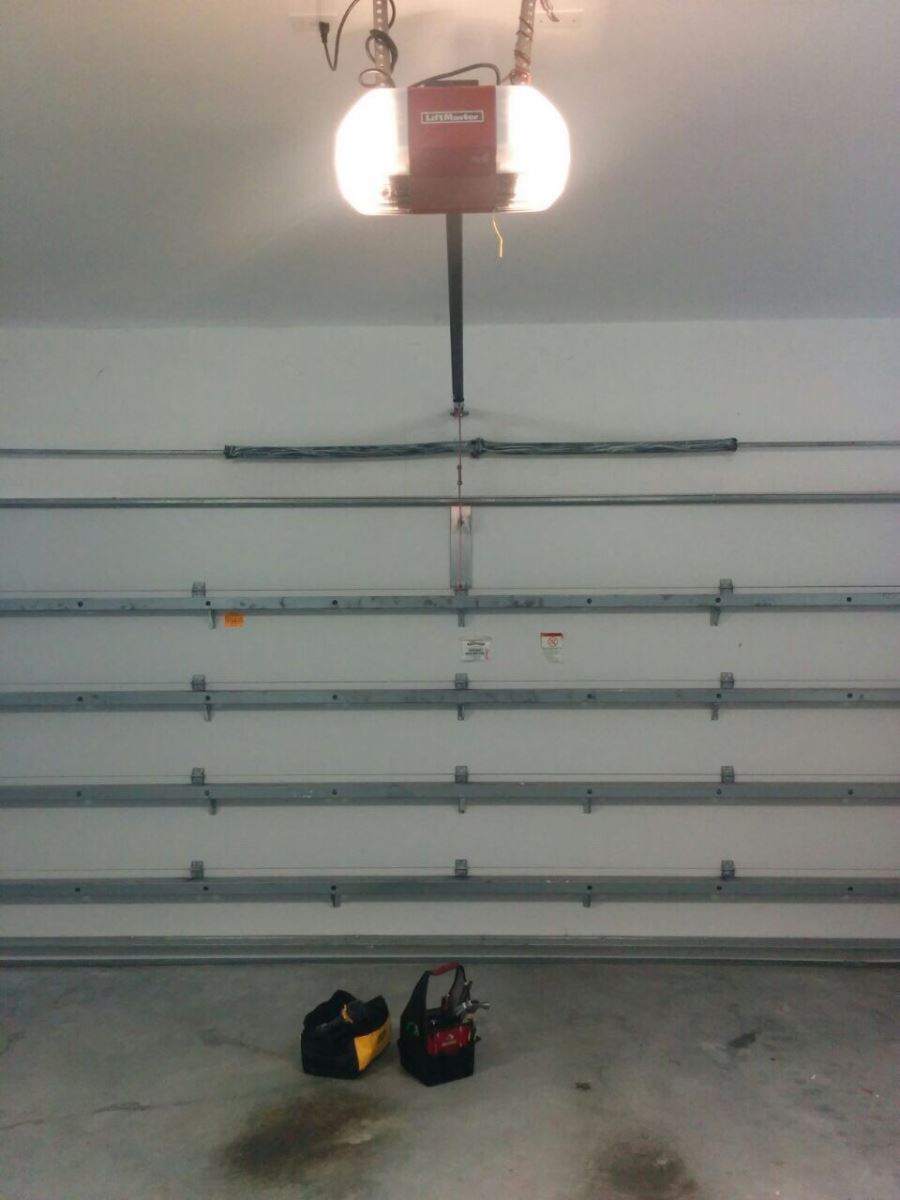 Motor
The motor unit is practically the heart of the system. It includes a circuit board connected to a receiver. It tells the motor when to start and to stop and at what speed to work. The motor itself transforms electric power to mechanical power to enables the movement of the drive unit inside the rail. As the drive unit moves, the door is opened and closed. Now, you can select from traditional AC motors and the more innovative DC ones. While the former offers reliable performance and have great durability, the latter are quieter and more energy-efficient.
Trolley
This is one of the most important components of the opener system. It is attached to the drive chain, belt or screw and moves along the rail. It is also connected to a moving arm. The other side of the arm is connected to the door. When the trolley is driven towards the motor unit, it facilitates the opening of the door. When it is driven forward, it facilitates closing.
Opener Repair
Some of the most common issues affecting garage door openers have to do with the motor unit. If you hear grinding sounds coming from the unit and the door stays in place, this is usually due to broken moving gear. The repair involves replacing the component with a new one. When the circuit board or the motor itself fails, the solution is replacement. The trolley is also prone to breaking. This is because it does a lot of hard work. When this happens, the motor runs normally, but the door cannot open. The component should be replaced right away.
Opener Replacement
There are three main reasons for getting a new opener: the old one is completed broken, greatly worn or morally outdated. The ideal new opener is quiet, energy-efficient and reliably working. You should certainly consider advanced features and accessories such as internet connectivity and remote monitoring and operation and automatic blocking of all signals to the device.
Looking for professional repair and replacement services for overhead door opener? Our company is here to deliver the best results on every service. We at Garage Door Repair Pinellas Park have the skills, tools and spare parts to fix electric operators of all brands, designs and years of production.
Give us a call or send us a message to get expert solution swiftly.
Browse our website to learn more about our services