Garage Door Repair Services
Back To Our Services
Having a hard time opening or closing your noisy garage door? This is more than frustrating for sure. Still, instead of stressing out, you need to get the best solution quickly. Find out more about common problems and how they are solved.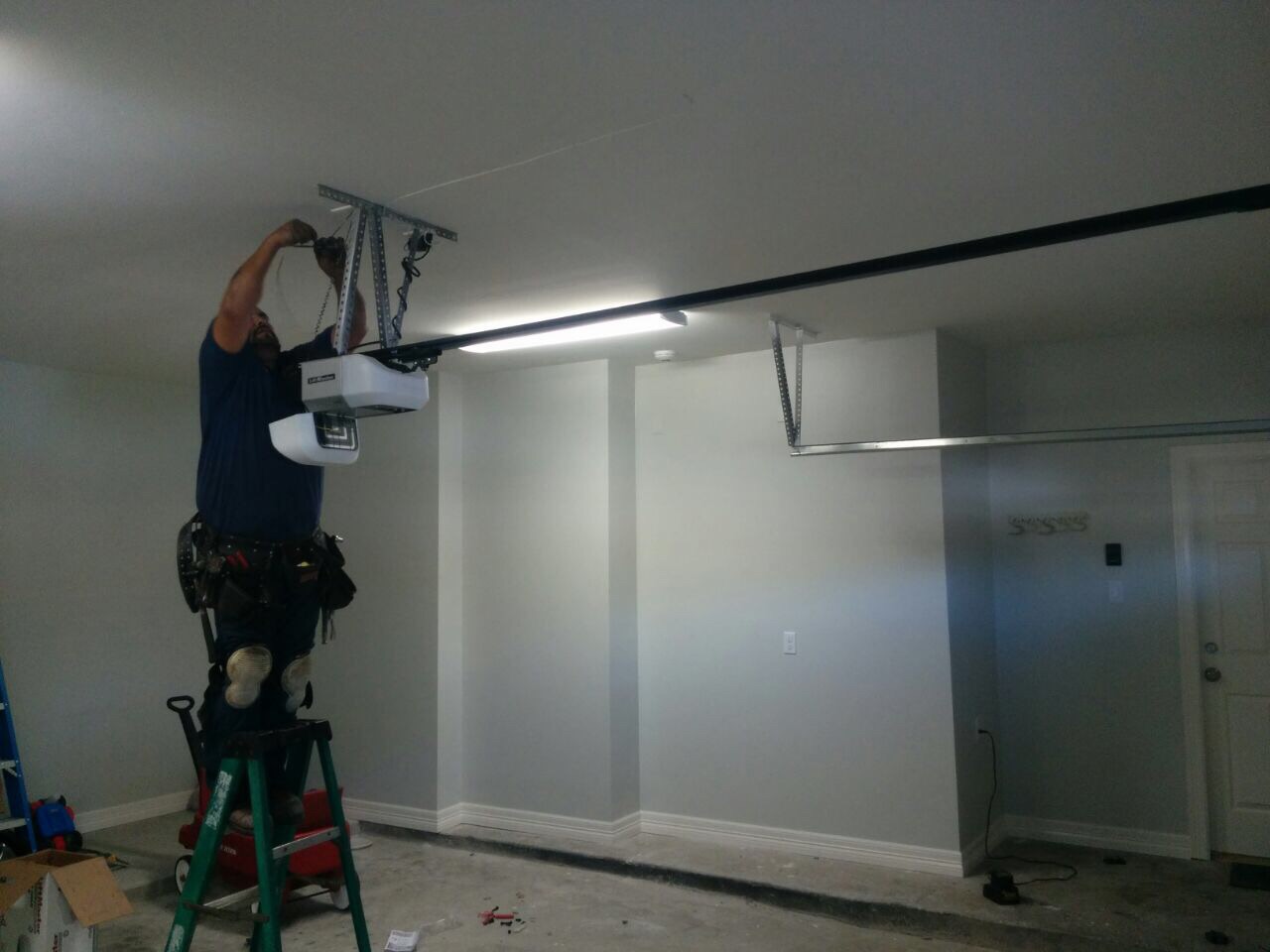 Damaged Track Fix
The most common damage? Pebbles stuck inside the track and scratching it. They should be removed carefully while the door is open and the opener is disconnected. Rusty bottom ends are also common. The problem should go away with the application of rust remover. It is essential to use a safe cleaner for the driveway and to wash road salts off the garage floor to protect these parts from future rusting. Bent track repair is all about straightening the affected section. If the bending is severe, the track will require replacement.
Motor Repair
Opener not working no matter what you press? If the lights work, then the issue is most likely with the motor. It should be fixed. If it has failed completely, it has to be replaced. If there are no lights either, you may have faulty circuit board which will require replacement. The good news is that both motor and circuit board failure are rare. The most common motor problem is broken moving gear. In this case, there is grinding noise and the door stays closed. Once the gear is changed, everything will go back to normal.
Hinge Problems and Solutions
If you have a shaking door which squeaks too, the hinges are the most likely culprits. Loose hinges require tightening. Bent ones can sometimes be repaired, but most often will require replacement. The ideal new hinges are made from heavy-gauge galvanized steel. If there are damaged or missing bolts, the have to be changed too. With a bit of lubricant, the hinges will work like a breeze.
Broken Cable Replacement
Is snapped cable a serious problem? Yes, absolutely - don't run the door until it's replaced. The replacement cable should have exactly the same length as the old one and the same attachment too. When it is installed, the spring system will need testing to ensure that it works properly.
For dealing with damaged, broken and malfunctioning parts, use our garage door repair services. We fix and replace springs and openers of all types and brands. Count on us to restore the condition of panels, hardware and electronic components. To hire us, call us or leave a message.
Browse our website to learn more about our company, Garage Door Repair in Pinellas Park.